This is The Fancy Pants Adventures Wiki! The Fancy Pants Adventures is a stick-figure platformer game series created by Brad Borne. The games follow a young stick figure with fancy pants who adventures through all kinds of different areas, and battles all kinds of different creatures! It could be a Spider, a Mouse, or even an Angry Duck! You never know!
Play The Fancy Pants Adventures now!
Fancy Pants for PS3, Xbox 360, iOS and Android
Super Fancy Pants Adventure - Available on Steam for $9.99
World 1 Remaster - Available on itch.io for $2
News
2017
Shiggily diggily September 20, 2017 - Super Fancy Pants Adventure AVAILABLE ON STEAM ($9.99)! Steam Page
July 18, 2017 - SUPER FANCY PANTS ADVENTURE OFFICIAL ANNOUNCEMENT! Watch teaser trailer here! Super FPA Teaser Trailer
June 16, 2017 - Super cool sneak peeks of super cool art in motion! Check out some cool new clips of FPA World 4 gameplay with final art! World 4 is right around the corner! Click here for the link
May 22, 2017 - THE FANCY PANTS ADVENTURES FINALLY OUT FOR ANDROID!!! Not only that, but it's FREE! (ad supported)
January 30, 2017 - Super cool intro to World 4 released! Check it out on Brad Borne's website here!
2016
October 2, 2016 - A World 4 let's play video by Brad Borne, with special guest star, Seth! (Brad's 4-year old son) Click here
March 23, 2016 - NEW VIDEO WAAAT Click here
January 22, 2016 - A New World! Some fancy art of World 4! What could that explosion mean? (Picture on right)
2015
December 12, 2015 - After many months of waiting, a new post! Brad's still here! Check it out [1]
April 4, 2015 - Introducing Ink Boarding! New feature in World 4!
January 16, 2015 - Fancy Snowboarding released on Kongregate, along with a new update on BorneGames.com.
January 9, 2015 - 8 Levels released for Fancy Snowboarding on Flash!
January 6, 2015 - Fancy Snowboarding released on App Store!
2014
December 24, 2014 - Fancy Snowboarding Demo released! Includes 4 levels from the game.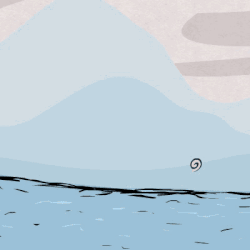 December 16th, 2014 - Fancy Snowboarding Confirmed! Includes Fancy Snowboarding Teaser
November 6th, 2014 - World 1 Remix public version released!
September 26th, 2014 - New pencil combat animation for World 4 released! (Image on right)
Or you can just see the news on Brad Borne's site instead!

And remember...
Run Fast, Run Fancy!